Do we have a vacancy in your country?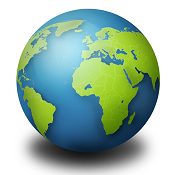 Project Cargo Network is currently represented in 125+ countries and we aim to continue the expansion of our global coverage, focusing on emerging markets and vacant territories. Our Capped Non-Exclusivity policy ensures we will not recruit more than 5 Members in each country.
We are only able to offer membership to a limited number of specialists forwarders and we already have long waiting lists for many countries where we currently have full representation.
Please check below to see if there is a vacancy in your country and feel free to watch our company video or read our FAQ page. To apply for membership, please read our Membership Rules and then fully complete our online Application Form.
A
Afghanistan (3 spaces left)
Albania (4 spaces left)
Algeria (5 spaces left)
Andorra (5 spaces left)
Angola (4 spaces left)
Antigua & Barbuda (5 spaces left)
Argentina (2 spaces left)
Armenia (5 spaces left)
Australia (no space left)
Austria (3 spaces left)
Azerbaijan (4 spaces left)
B
Bahamas (5 spaces left)
Bahrain (2 spaces left)
Bangladesh (1 space left)
Barbados (5 spaces left)
Belarus (5 spaces left)
Belgium (1 space left)
Belize (5 spaces left)
Benin (5 spaces left)
Bhutan (5 spaces left)
Bolivia (4 spaces left)
Bosnia & Herzegovina (4 spaces left)
Botswana (5 spaces left)
Brazil (no space left)
Brunei Darussalam (5 spaces left)
Bulgaria (3 spaces left)
Burkina Faso (4 spaces left)
Burundi (5 spaces left)
C
Cambodia (3 spaces left)
Cameroon (5 spaces left)
Canada (no space left)
Cape Verde (5 spaces left)
Central African Republic (5 spaces left)
Chad (5 spaces left)
Chile (2 spaces left)
China (no space left)
Colombia (1 space left)
Comoros (5 spaces left)
Costa Rica (1 space left)
Croatia (3 spaces left)
Cyprus (4 spaces left)
Czech Republic (3 spaces left)
D
Democratic Republic of the Congo (4 spaces left)
Denmark (2 spaces left)
Djibouti (3 spaces left)
Dominica (5 spaces left)
Dominican Republic (4 spaces left)
E
East Timor (5 spaces left)
Ecuador (no space left)
Egypt (no space left)
El Salvador (3 spaces left)
Equatorial Guinea (5 spaces left)
Eritrea (5 spaces left)
Estonia (2 spaces left)
Ethiopia (2 spaces left)
F
Fiji (5 spaces left)
Finland (no space left)
France (no space left)
G
Gabon (5 spaces left)
Gambia (4 spaces left)
Georgia (4 spaces left)
Germany (no space left)
Ghana (no space left)
Greece (1 space left)
Grenada (5 spaces left)
Guatemala (3 spaces left)
Guinea (4 spaces left)
Guinea-Bissau (5 spaces left)
Guyana (3 spaces left)
H
Haiti (5 spaces left)
Honduras (3 spaces left)
Hong Kong (1 space left)
Hungary (4 spaces left)
I
Iceland (5 spaces left)
India (no space left)
Indonesia (no space left)
Iraq (no space left)
Ireland (3 spaces left)
Israel (1 space left)
Italy (no space left)
Ivory Coast (2 spaces left)
J
Jamaica (5 spaces left)
Japan (2 spaces left)
Jordan (3 spaces left)
K
Kazakhstan (1 space left)
Kenya (1 space left)
Kiribati (5 spaces left)
Kosovo (5 spaces left)
Kuwait (2 spaces left)
Kyrgyzstan (4 spaces left)
L
Laos (5 spaces left)
Latvia (2 spaces left)
Lebanon (4 spaces left)
Lesotho (5 spaces left)
Liberia (4 spaces left)
Libya (5 spaces left)
Liechtenstein (5 spaces left)
Lithuania (1 space left)
Luxembourg (5 spaces left)
M
Madagascar (3 spaces left)
Malawi (3 spaces left)
Malaysia (no space left)
Maldives (5 spaces left)
Mali (5 spaces left)
Malta (4 spaces left)
Marshall Islands (5 spaces left)
Mauritania (5 spaces left)
Mauritius (3 spaces left)
Mexico (no space left)
Micronesia (5 spaces left)
Moldova (5 spaces left)
Monaco (5 spaces left)
Mongolia (4 spaces left)
Montenegro (4 spaces left)
Morocco (2 spaces left)
Mozambique (2 spaces left)
Myanmar (3 spaces left)
N
Namibia (3 spaces left)
Nauru (5 spaces left)
Nepal (5 spaces left)
Netherlands (no space left)
New Zealand (3 spaces left)
Nicaragua (3 spaces left)
Niger (5 spaces left)
Nigeria (4 spaces left)
North Macedonia (5 spaces left)
Norway (2 spaces left)
O
Oman (1 space left)
P
Pakistan (no space left)
Palau (5 spaces left)
Panama (2 spaces left)
Papua New Guinea (5 spaces left)
Paraguay (4 spaces left)
Peru (no space left)
Philippines (1 space left)
Poland (no space left)
Portugal (2 spaces left)
Q
Qatar (4 spaces left)
R
Republic of the Congo (5 spaces left)
Réunion (4 spaces left)
Romania (4 spaces left)
Russia (3 spaces left)
Rwanda (3 spaces left)
S
St. Kitts & Nevis (5 spaces left)
St. Lucia (5 spaces left)
St. Vincent & The Grenadines (5 spaces left)
Samoa (5 spaces left)
San Marino (5 spaces left)
São Tomé & Príncipe (5 spaces left)
Saudi Arabia (no space left)
Senegal (2 spaces left)
Serbia (2 spaces left)
Seychelles (5 spaces left)
Sierra Leone (4 spaces left)
Singapore (no space left)
Slovakia (5 spaces left)
Slovenia (2 spaces left)
Solomon Islands (5 spaces left)
Somalia (5 spaces left)
South Africa (1 space left)
South Korea (no space left)
Spain (no space left)
Sri Lanka (4 spaces left)
Suriname (4 spaces left)
Swaziland (5 spaces left)
Sweden (2 spaces left)
Switzerland (4 spaces left)
T
Tajikistan (4 spaces left)
Taiwan (no space left)
Tanzania (no space left)
Thailand (1 space left)
Togo (5 spaces left)
Tonga (5 spaces left)
Trinidad & Tobago (3 spaces left)
Tunisia (no space left)
Turkiye (no space left)
Turkmenistan (4 spaces left)
Turks & Caicos Islands (5 spaces left)
Tuvalu (5 spaces left)
U
Uganda (2 spaces left)
Ukraine (1 space left)
United Arab Emirates (no space left)
United Kingdom (no space left)
United States (no space left)
Uruguay (4 spaces left)
Uzbekistan (3 spaces left)
V
Vanuatu (5 spaces left)
Venezuela (4 spaces left)
Vietnam (no space left)
Y
Yemen (5 spaces left)
Z
Zambia (3 spaces left)
Zimbabwe (3 spaces left)