WSS & Europe Cargo with Time Bound Shipment from Belgium to the UAE
4th July 2017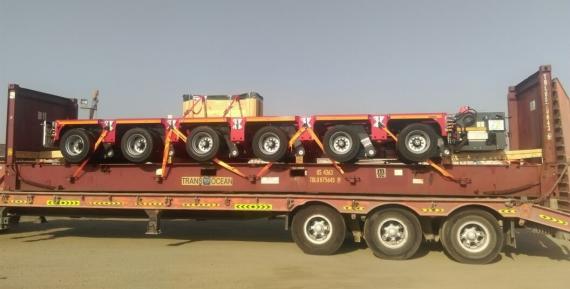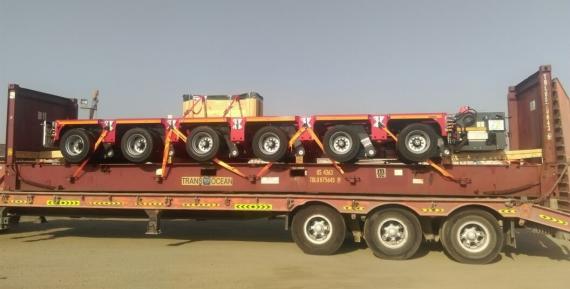 Wilhelmsen Ships Service (WSS) in the UAE and Europe Cargo in Belgium have recently worked together to successfully handle the time bound shipment of 2 x modular 12 multi-axle trailers from Antwerp to Jebel Ali.
The 2 modular trailers each had dimensions of 9.72 x 3.00 x 1.18m as photographed in the gallery below. The detailed scope of work included:
Transporting the modular trailers from the supplier's location to Antwerp warehouse
Receiving the modular trailers at the Antwerp warehouse
Export customs clearance at Antwerp Port
Sea freight exported from Antwerp Port to Jebel Ali Port on 40'FRs
Import handling & customs clearance at Jebel Ali Port
Coordinate the delivery of the shipment to the client's yard
Sales Manager at WSS UAE, Niju Joseph John comments; "We had to take over the origin transport arrangements for this time-bound shipment from the supplier's location at short notice to meet the desired vessel's cut off. Close coordination had to be maintained between WSS, Europe Cargo, the origin transporter, warehouse, export customs clearance team and the destination customs clearance & transport teams to complete all the requirements within the tight deadline."
Another project smoothly completed by PCN partners working together!