Procam Logistics Partner with the Army Institute of Management
16th March 2023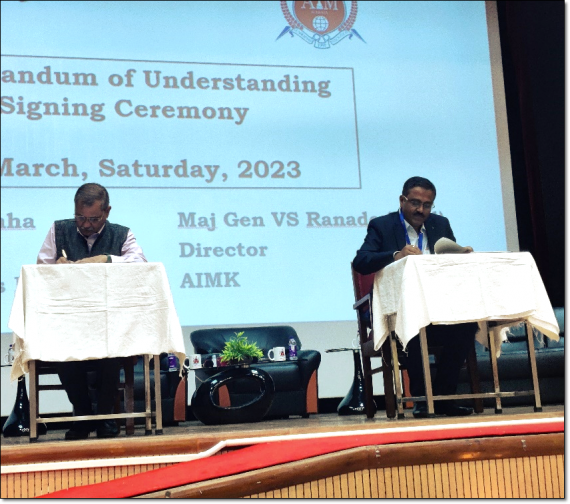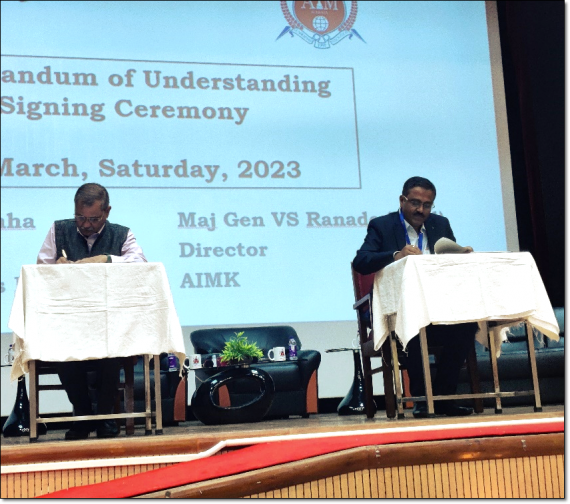 Last weekend on the 11th of March, the Army Institute of Management in Kolkata (AIMK) and Procam Logistics joined hands in collaboration, with the goal of setting up the 'Procam Centre of Excellence in Logistics & Supply Chain Management'.
This new 'Centre of Excellence' is being built to work on various research projects which will contribute towards developing scientific perspectives of supply chain practices.
Speaking on the occasion, Mr. Nilesh Sinha - Director at Procam Logistics - had this to say:
"We are delighted to partner with AIMK to establish our new centre on logistics and the supply chain, as it will undertake important research and development to help create innovative solutions that will aid our industry in addressing emerging challenges and opportunities. By working closely with industry experts, the Centre will help to bridge the gap between academic learning and industry needs, ensuring that students are better equipped to enter the workforce and contribute to the growth of the logistics and supply chain industry."
---
Major General V. S. Ranade, the Director at AIMK, and Mr Nilesh Sinha recently signed a Memorandum of Understanding towards this end.
The Army Institute boasts a very strong and experienced Business Analytics team, who will work together with Procam Logistics towards developing a road index and other such research activities.