PCN 2023 Annual Summit in Thailand - A Wonderful Success!
16th November 2023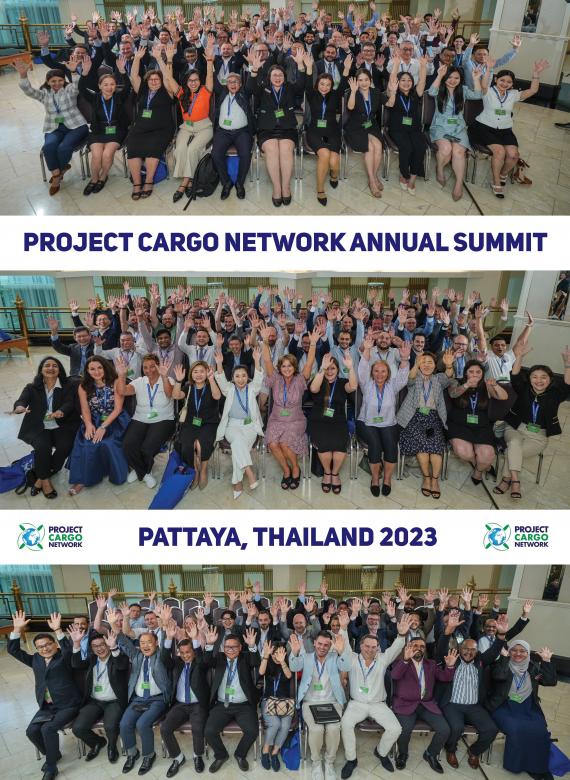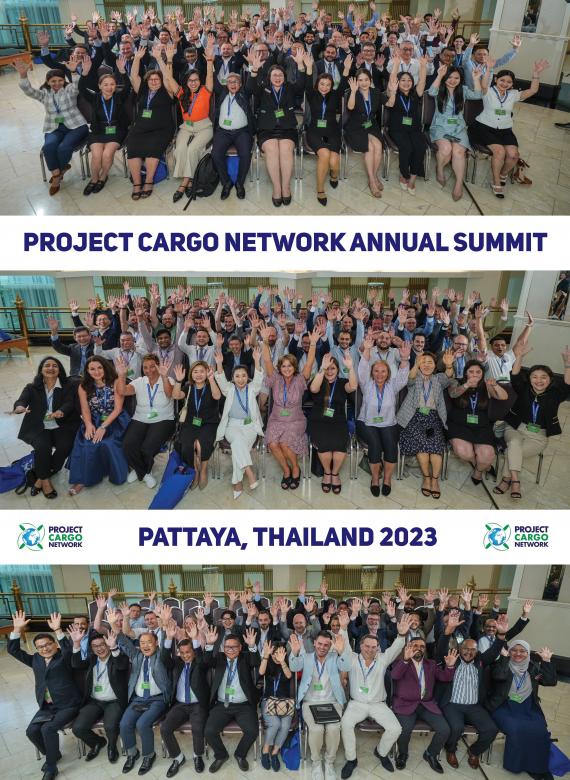 More than 185 CEOs and Senior Managers from over 60 countries participated in our 12th Annual Summit at The Royal Cliff Hotel in Pattaya, Thailand, from 12-14 November.
Our gathering significantly saved our Members valuable time away from their offices and reduced substantial travel expenses by facilitating P2P meetings in a single location.
The group met for a meet and greet at the stunning setting of the Sky Aquarium Infini Pool overlooking the Gulf of Thailand for a Welcome Drink and then settled down to a delicious International Buffet. A private disco helped us dance the calories off and the evening ended with a fantastic firework display!
The official meeting was opened by C.E.O./President, Rachel Crawford who welcomed delegates and said:
"We have sadly witnessed a great deal of global conflict over the past two years. When we tune into the news during these troubling times, our first worry is the safety and welfare of our PCN friends. As I've always said at the beginning of our gatherings, we are a global family with the single aim of uniting you, putting our political and religious differences to one side. I always take immense pride in our ability to assemble in one space, representing various cultures and backgrounds, all with no other objective than to find ways to work together. So, thank you for your care and your support for each other."
PCN is now the largest project network in the world with an impressive global coverage of over 365 companies in more than 125 countries. In the past 2 years, we have seen a growth of 39% and have welcomed 155 new members. That growth has been driven across the globe with an impressive rise, particularly in Africa and Latin America.
In addition to our strong presence in all the major markets, we take pride in our exceptional coverage of smaller markets that are typically challenging for organisations to reach. We have welcomed new members from Albania, Bolivia, El Salvador, Gambia, Mongolia, Guyana, Sierra Leone, and Zambia to name a few.
PCN also has an exceptionally high renewal rate - 95% over the past 12 months and our presence on LinkedIn has experienced significant growth, with a current audience of over 14,500 industry followers. There were over 15,400 engagements over the past year with PCNs daily posts … the majority of which are dedicated to promoting members' news and projects.
Our Online Heavy Transport Training has proved to be incredibly popular since its launch in 2017 and was not only the proud Finalist in HLPFI's 'Training of the Year' but so far has also been used by companies in over 50 countries.
PCN thrives on innovation, but what truly drives us is the opportunity to provide our Members with valuable benefits that can significantly enhance their business. Therefore, we are proud to be launching an exclusive collection of new training videos.
In general, stability often entails lengthy calculations that typically require an engineering degree. Nevertheless, we have condensed this complex subject into a single fundamental concept. What's crucial is that we can achieve this through graphical representation, sidestepping the need for intricate calculations. Naturally, this approach can never replace the role of engineering, but it provides genuine insight into why one scenario succeeds while another falters.
The expertise obtained from the videos can be applied to your daily work immediately and illustrate that stability in the various domains: transporters, cranes, and barges, essentially boils down to the same underlying principles of nature.
To the best of our knowledge, there has been no precedent for explaining the transport, lifting, and maritime stability concepts as an integrated whole – so again PCN are pioneers! All PCN Members have free access to the course and delegates were provided with a handout with QR codes for each of the 5 videos and we will be issuing details to all PCN Members who were not able to attend shortly.
The winners of our Annual Awards were presented with their trophies. For 2023, we put the power in Members' hands by inviting them to nominate their favourite members across six categories. This new approach provided members with an opportunity to highlight and nominate the most exceptional companies within PCN. Each award stands as an acknowledgment of the dedication and contributions made by our outstanding members.
International Member of the Year
Eastship, Romania
Regional Award for Middle East & Africa
Wilhelmsen Ships Service, United Arab Emirates
Regional Award for The Americas
Thunderbolt Global Logistics, United States
Regional Award for Asia & Pacific
Sadleirs Global Logistics, Australia
Regional Award for Europe
BATI Shipping & Trading, Turkiye
Member Contact of the Year Award
Irina Velikova - STM Group
Delegates then got down to business and held numerous 1-2-1 meetings with each other, aided by the PCN Countdown Clock and their pre-arranged Meeting Hub schedules. During these sessions, delegates were able to exchange information, and review current and upcoming government and private projects in the manufacturing, oil and gas, infrastructure, construction, power, and energy sectors.
The system not only promotes environmental sustainability but also provides the unique advantage of real-time scheduling. This means that delegates could spontaneously arrange new meetings during the event (useful if an existing one is cancelled), ultimately optimising their time and ensuring they have the opportunity to connect with as many companies as possible.
PCN also provided a Chill Out Zone where delegates could challenge their fellow Members to a game of table football or pool, plus a photo booth for selfies with PCN pals.
After a busy day in the meeting room, it was time to relax with an exclusive Thai/European Group Dinner & Disco at the Grand Pool Rooftop.
We would like to thank this year's sponsors. Our coffee breaks are sponsored by Global Logistics Projects in Switzerland, Canaan Group in Canada, Fortune International Transport in Italy, and CargoCrew International in Germany. Plus … Global Logistics Projects really want you to remember their name as they have also kindly sponsored our Welcome Drink and Dinner, Pool Table, Table Football, Photo Booth, and to really make a splash, the firework display! So, a special thank you to Patrik and his team.
It was amazing to see everyone again and we can't wait until the next gathering which will be held from 6-8 October 2024 at Azia Resort & Spa in Paphos, Cyprus.
---
Next Virtual Event: 4th-8th March 2024
Every 6 months, the PCN team allocate a series of consecutive days where all Members are invited to participate in virtual meetings (at no extra charge). Members can set their local time zone and then instantly view the agenda so that they can make themselves available or unavailable in the dedicated meeting slots. The next Virtual Meeting event is from 4th-8th March 2024 - the perfect opportunity to follow-up on our face-to-face meetings! See our Meeting Hub. to register