Megalift with Loadout of PWT Skid at Port Klang
26th April 2021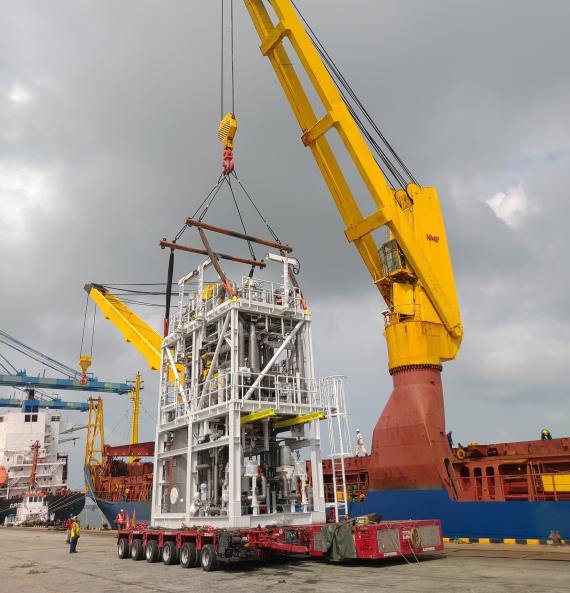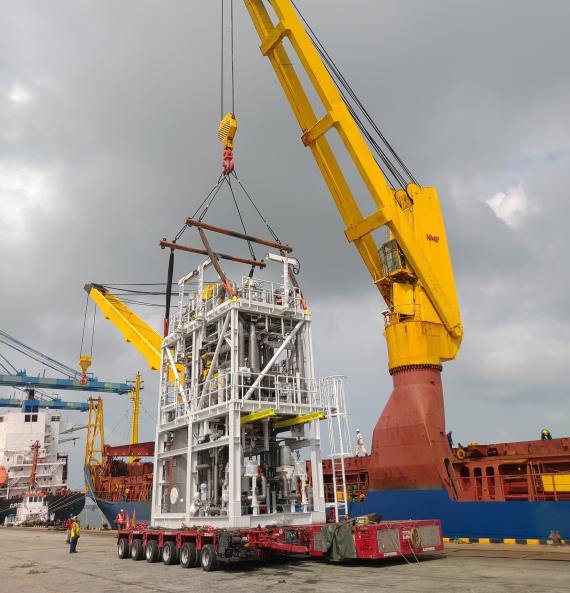 Malaysia members, Megalift recently worked with one of their regular clients to assist them in the transport of a produced water treatment (PWT) skid in Port Klang.

After months of preparation, the skid was ready to be shipped out from Port Klang to South Korea. It stands at a height of 11m so moving it, even for a short distance, was no easy feat (see the gallery below for photos). Megalift would like to give thanks to their team for their good work and for always putting safety before anything else.

Cargo: PWT Skid
Dimensions: 8 x 5 x 11m
Weight: 60tn

Ms Atikah at Megalift comments; "Malaysia is familiar to international players when it comes to fabrication assembly and engineering works. Our high level of technical expertise in producing industrial equipment is sought after by other countries so you often see Malaysia exporting fabricated structures, tanks and skids for various industries. Therefore, you see Megalift coming into picture because most of the equipment is oversized."