M-Star Organise Shipments of 'Grabs' to Worldwide Destinations
5th September 2017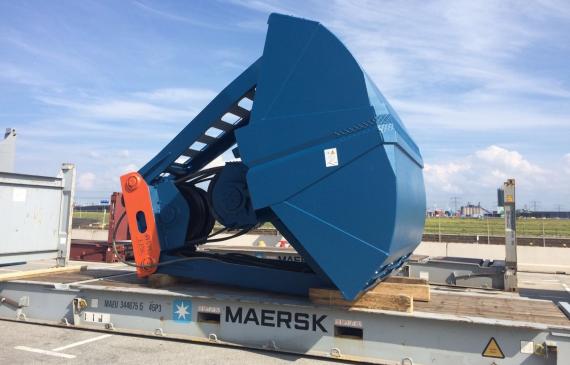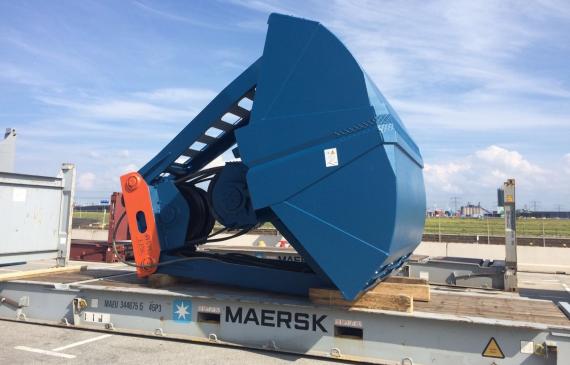 Members in the Netherlands and Georgia, M-Star Freight Services are pleased to share an OOG project they are currently handling.

For the past year, M-Star have been organising shipments of 'grabs' to worldwide destinations. The grab units are used in bulk handling operations and have capacities from 25-60cbm. See below for photographs.

Peter Terhorst (General Manager of Export and Projects) comments; "We found the right solutions for our client by loading, lashing and securing the cargo onto flat containers and for the bigger units, we shipped on a breakbulk service".