First Global Logistics with Door-to-Door Shipping of Production Line Machinery
6th June 2017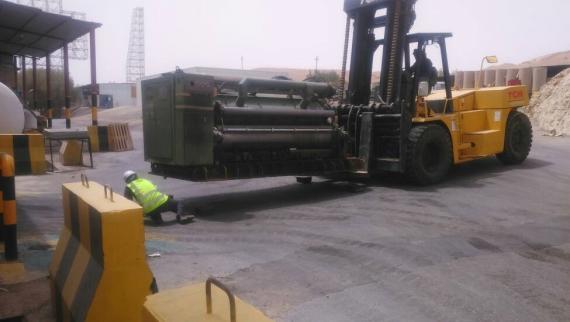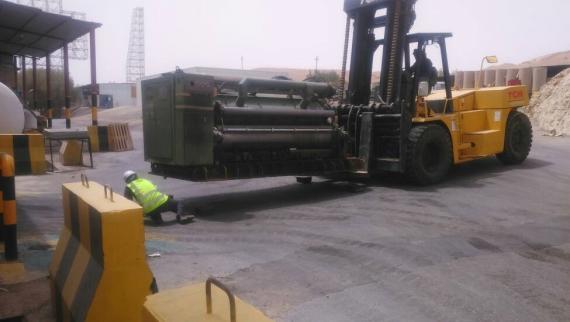 Egyptian members, First Global Logistics have been awarded the contract for the door-to-door shipping of the new production line machinery of one of the biggest pulp & paper companies in the Middle East.
The machinery is for a new plant and will be shipped from Riyadh in Saudi Arabia to Alexandria, Egypt. Mazen K. Sabry (Business Development Manager): "This nomination came after presenting a detailed technical solution based on dismantling the machinery to fit into containers instead of breakbulk which saved a lot of freight costs to the client. The project involves 3 sets of production line machinery from the supplier's door in Riyadh to the final delivery place in Alexandria. We have successfully shipped the 1st set of 18 containers (10 x 40'HC, 5 x 40'OT OOG and 3 x 40'flat-rack OOG) at a total weight of 330tns / 1,081m3".
Photos can be viewed in the thumbnail gallery below. The First Global Logistics services included the following:
Cargo survey & shipping solutions
Machinery dismantling in accordance with technical surveyor's reports to fit the containers with stuffing
Cranes, forklifts and labour for the mobilization & demobilization at the supplier's site
Loading, stuffing, lashing & securing
Trucking empty containers from Jeddah Port to the supplier's site
Trucking the full containers from the supplier's site to Jeddah Port after loading
All road permits & approvals for OOG
All customs clearance & documentation formalities at origin & destination
On carriage from Alexandria Port to the client's plant
The 2 sets left to be shipped will be similar to the above job and are expected to involve 15 containers each including special equipment with the whole project achieving a total of 48 containers with a complete door-to-door project service.