FCI Handle Shipment of 115tn MAN Motor
25th May 2018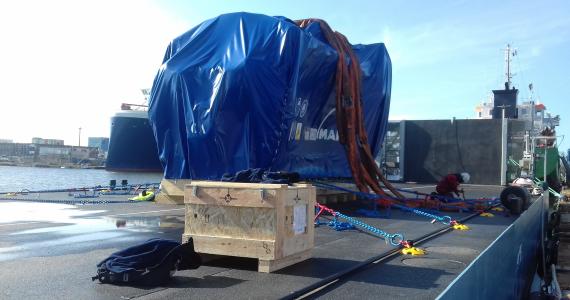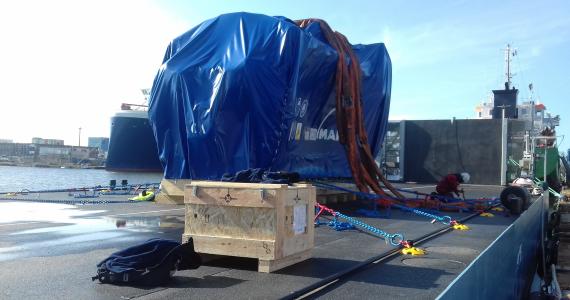 France Cargo International (FCI) have been specialising in project cargo and heavy lift services for over 25 years. This month, they have shipped a MAN motor from Saint Nazaire to the final destination of Abu Dhabi.
The motor, weighing 115tns and measuring 8.59 x 3.77 x 4.85m, was loaded and lashed onto a barge at Quai des Charbonniers using a heavy lift shore crane. It was then transported to a nearby pier for barge coupling to a Rickmers vessel and it was loaded onboard the ship from the barge using the vessel's crane.
Chairman and Executive Manager at FCI, Denis Mandil comments; "We had no time to move the cargo by truck to the loading wharf due to a delay in getting the right permit and road equipment so we had to use the barge to directly reach the master vessel."
Photos of the cargo can be viewed below. A job well handled by France Cargo International!