EXG Transports Steel Deck for the Mumbai Trans Harbour Link Project
11th May 2022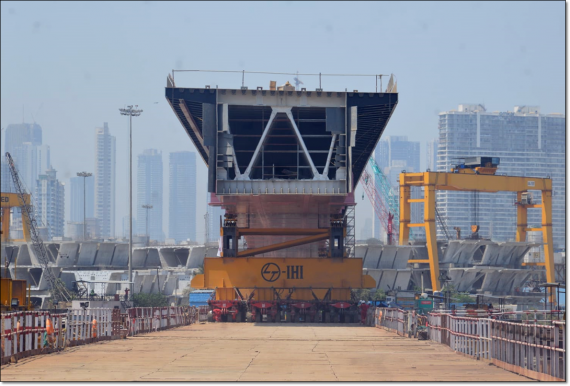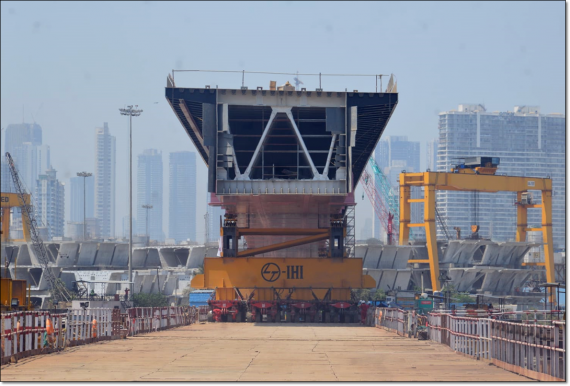 The Express Global Logistics (EXG) team, along with their partner, successfully transported one of 30 orthotropic steel decks (OSD) for the Mumbai Trans Harbour Link (MTHL) Project. MTHL will be the longest sea bridge in India - connecting Mumbai to Navi Mumbai near Nhava Sheva.
With their partner, EXG moved the heaviest steel deck amongst the 30, weighing in at an incredible 2652 MT.
This makes it the longest-ever cargo moved on-land in India to date.
The steel deck was moved to the Heavy Civil Infrastructure site in Sewri, Mumbai. Moving cargo this large within the stipulated deadlines required meticulous planning by EXG's engineering team to map the entire route 'down to the inch'.
See below for more information on the cargo:
The cargo was transported on the following:
Front Convey
16 Axle x 3 Line (48 axles)
12 Axle x 1 Line (12 axles)
Rear Convey
12 Axle x 3 Line (36 axles)
10 Axle x 1 Line (10 axles)
4 Power Pack Units (PPU)
Express Global Logistics' team displayed hard work and relentless planning, organising and preparing at the site before the movement took place to allow for a smooth execution of the project.
"The team ensured the highest safety standards; EXG kept the pace and completed the challenging OSD transport and is proud to be part of the prestigious MTHL movement and roll-on in Mumbai."