Central Oceans Complete Loading of Ferry
16th September 2020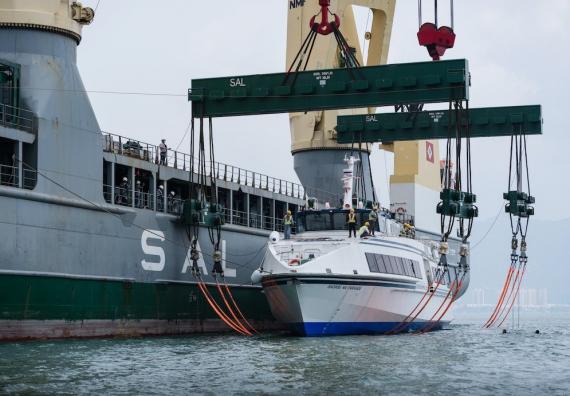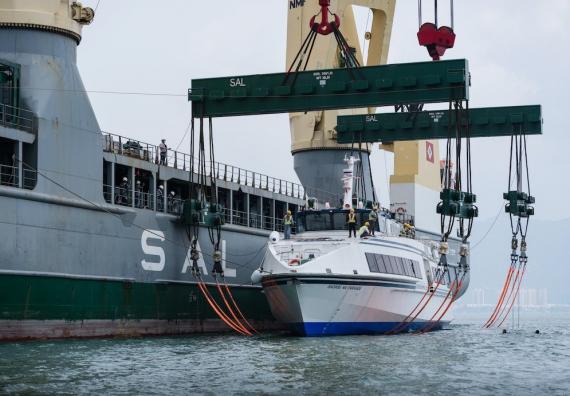 Earlier this month, Central Oceans completed the loading of a ferry named 'Saoirse Na Farraige' in Hong Kong. The loading was preceded by weeks of preparations with the Central Oceans team working with the client and insurance company to ensure that suitable lifting equipment and cradles were designed.
"We ensured the entire process was followed up and, with the help of an excellent team of divers, placed the slings in their correct position for a smooth lift."
The ferry is now on her way from Hong Kong to the beautiful island of Aran in Ireland helping to make the islands more accessible for visitors.
"The Aran Islands offer visitors a glimpse into a way of life that has long since disappeared from most of the world. Filled with traditional Irish culture, the islands offer breath-taking scenery, ecclesiastical ruins and world-renowned stone forts."
An excellent job professionally handled by Central Oceans. Please click the gallery below for photos of the operations.