Canaan Shipping Smoothly Handle Urgent Transport of Important Cargo
14th March 2017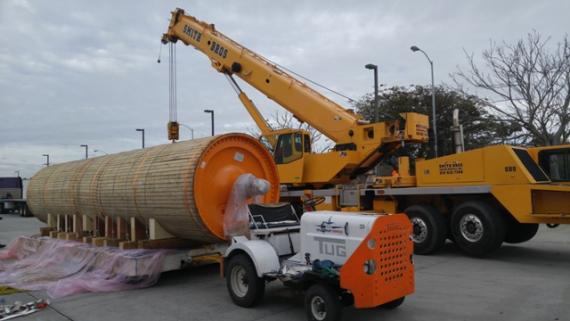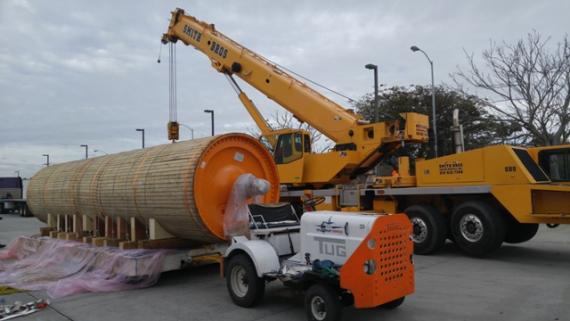 As one of the premier independently owned logistics companies in Canada, Canaan Shipping take great pride in providing fast, efficient and cost effective services in order to exceed their client's expectations. This focus on client satisfaction is the foundation on which the company is built and the primary reason they have been thriving in the business for over 20 years. Last month, Canaan's Air Freight Department showed this expertise with a difficult project.
One of Canaan's top clients urgently required important machinery to be delivered to their facility in British Colombia's interior from China. Whilst only two pieces, the equipment weighed in at almost 18,000kg and the over-dimensions made air transport very difficult (click below for photos of the cargo). The length of one of the pieces meant that the cargo had to be shipped in a 747 aircraft in order to load through the nose of the plane. As well as this, the client's facility was located far from major airport hubs which posed an extra challenge.
Canaan Group President & CEO, Patrick Lo: "After searching through multiple airlines, our team was able to find a solution; using a service from Shanghai Pudong International Airport to have the shipment delivered to our client's facility via Los Angeles International Airport. By thinking pro-actively and calling upon our extensive network of airlines and contacts and by working closely with the customs broker, we were able to transport the equipment efficiently and effectively, resulting in a smooth move and a very satisfied customer.
While we certainly took great pride in handling this important shipment smoothly, this is the type of dedication we put into all of our shipments. Simple or difficult, air or ocean, heavy cargo or light - it doesn't matter. At Canaan Shipping, we are proud to be problem solvers and offer the best customer service to our clients."
Canaan Shipping have been strong PCN members in Canada since 2013.