C.H. Robinson Transport Feed Processors to Australia
17th April 2019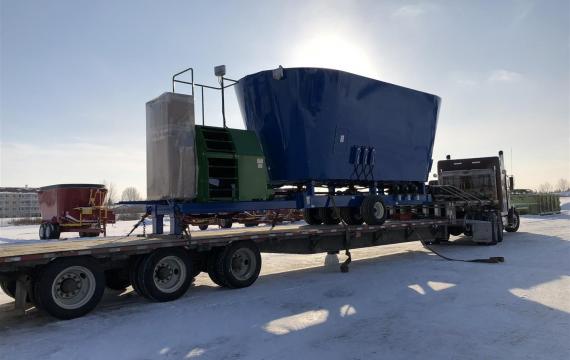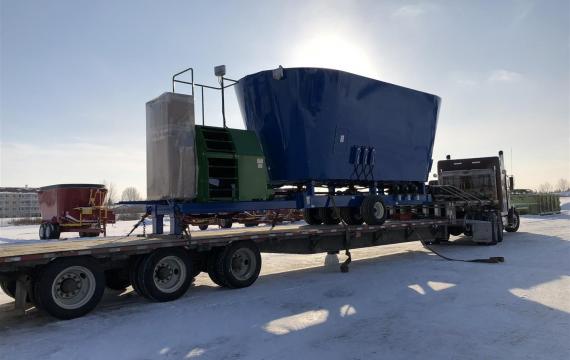 Moving feed processors from Canada to Australia isn't new for C.H. Robinson's project logistics experts as the team had been shipping them to Australia for a customer for many years. Recently, they were asked to move two new units measuring 10.45 x 3.19 x 3.67m and weighing 16,835kg each which was a dramatic size increase from previous projects.
Both feed processors were trucked from Central Alberta to Vancouver in British Columbia and upon arrival at the terminal, the truck drivers had to ensure the cargo was clean in order to pass Australian quarantine requirements. Then, because the Vancouver port does not have any lifting or towing equipment, the drivers used their own trucks to tow the units off the trailers and into place on the vessel through RO-RO. While the restricted cargo handling options at the Port of Vancouver added complexity to the project, the cost savings made it a desirable option.
In order to alleviate concerns about potential damage from towing, handling, and loading, the C.H. Robinson project logistics team made several necessary modifications to the cargo to permit safe handling by the stevedores. Close communication from C.H. Robinson between all parties including the terminal, carriers, and customer was crucial. Once in Australia, the size and weight of the pieces meant special transport equipment was required which again involved careful coordination from C.H. Robinson to ensure the necessary equipment could be sourced and booked.
Throughout the project, the C.H. Robinson project logistics experts made sure the right equipment was supplied in order to meet the necessary delivery and handling requirements. This collaboration and ongoing coordination meant it was possible to take advantage of more favourable pricing. In the end, the project saved the customer thousands of dollars in freight costs while still ensuring a safe and timely delivery.
C.H. Robinson delivers cost savings without sacrificing safety or schedule!