C.H. Robinson Moves 232mtn from Multiple Locations for Huge Project
23rd January 2020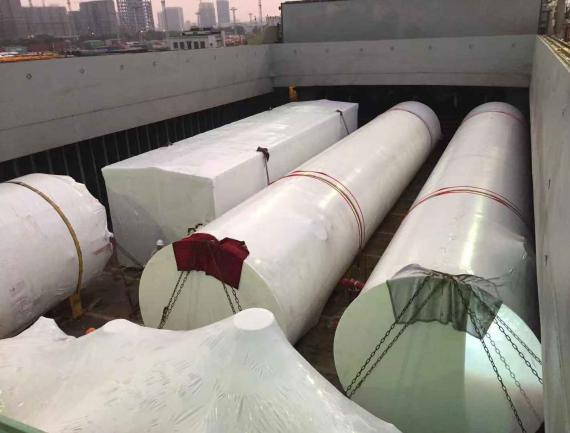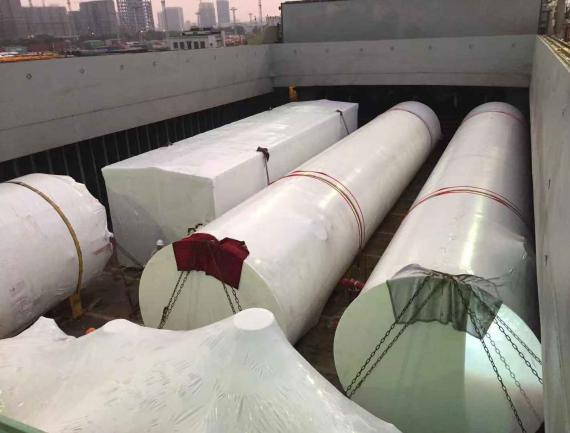 When a long-time customer needed help moving 51 OOG packages totalling 5,185cbm and weighing 232mtn from Brazil, Italy, and China to Stockton CA, C.H. Robinson's team of experts stepped up to the challenge. The heaviest piece was 26mtn and the largest measured 74' long by 14' wide by 13'4" high. The project required the careful handling of a variety of items, including process and cooler skids, process vessels, blower enclosures, and storage receivers.
The last of the project's deliveries involved shipments from two separate manufacturer's facilities in China discharged in Stockton. This included support for ocean transportation to the port of discharge as well as transportation to a laydown yard within the port terminal for long-term storage. C.H. Robinson experts spent two days at Stockton for the discharging operations and were onsite for six days to oversee the delivery of the cargo. This level of involvement turned out to be a significant advantage as the delivery location had other construction activities occurring on the site at the same time. Because different parties were responsible for each venture, there was a great deal of pedestrian, truck, and construction congestion at the site and accordingly, equipment traffic and tight manoeuvring restrictions were constantly changing and required careful coordination.
C.H. Robinson's onsite representative acted as an extension of the customer's team with continuous communications to inbound truckers and close monitoring alongside site personnel to arrange the delivery sequence, crane positioning and trailer orientation. Most loads required private escorts which had to stay with the trucks on roads open to the public but ultimately, C.H. Robinson arranged to close the public roads. This meant delivery of the over-dimensional loads from the staging yard to the entry gate was unimpeded by public traffic and occurred without the added cost of escort vehicles.
As well as the delivery, C.H. Robinson's onsite logistics representative also oversaw many other aspects of the project, including shrink wrap removal, purging gas from vessels, shifting bollards to widen the approach, security staff communication and shuttling drivers to evaluate entry options.
Communication and careful planning were the keys to the success of the project. C.H. Robinson's commitment to delivering both worked so well with one of the customer's site managers commenting that it was their smoothest delivery operation to date.
Please click the gallery below for photos of the project.