C.H. Robinson Move Very Large Natural Gas Equipment
31st May 2019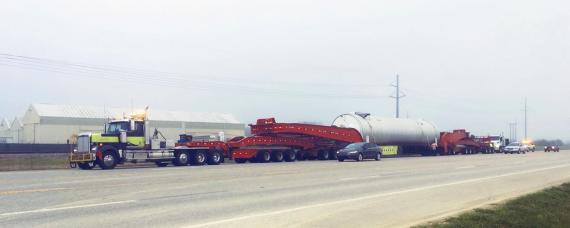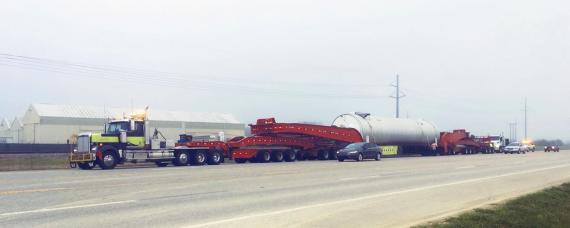 When a customer of C.H. Robinson Project Logistics needed to move some very large natural gas equipment with some tricky requirements, their nimble team rose to the challenge to provide detailed planning and an outstanding service, helping guarantee a safe and unhampered relocation.
"A customer contracted with C.H. Robinson to transport liquefied natural gas (LNG) equipment from various international and domestic locations to Texas. Needed for a plant upgrade, the equipment included two vaporizers, one storage tank, two pump skids and two valve modules along with various other equipment.
Altogether, the volume of the shipments was 1,200cbm with a total weight of 208mtns. The largest piece of equipment measured 23.8 x 3.7 x 3.8m and the heaviest piece weighed an astonishing 83,915kg. Despite the truly impressive size of the equipment, C.H. Robinson's project logistics experts were able to collaborate with the customer to create a transparent moving strategy that drew on comprehensive multimodal transportation resources for oversize freight.
One of the more difficult pieces to transport was an LN2 vaporizer from Massachusetts. Because this was a sensitive piece of industrial equipment, moving it involved clearing several regulatory hurdles. Here, C.H. Robinson worked with several local agencies and authorities to obtain permits and secure police escorts through many different states, paving the way for a smooth, unimpeded 12-day trip.
Another challenge was arranging the sequential transportation of each unit from the Port of Houston to the final destination site in Texas City. As per the requirements, the site had to receive the equipment in a particular order with each piece arriving on specific days and even at specific times. Thanks to C.H. Robinson's careful organiszation and coordination among shippers, carriers and receivers, the equipment was delivered without any issues or delays.
Our customer's past experience with the project logistics specialists at C.H. Robinson gave them the confidence that our experts could help manage their freight, resolve problems in real time and provide the timely results that this special move required. The customer was not disappointed - all cargo arrived in good condition and in the proper order, ready to get to work.
With another project completed, C.H. Robinson looks forward to continuing to provide this valued customer with all the project logistics solutions they need through our full suite of global services."