C.H. Robinson Handles Urgent Shipment to Saudi Arabia
16th April 2021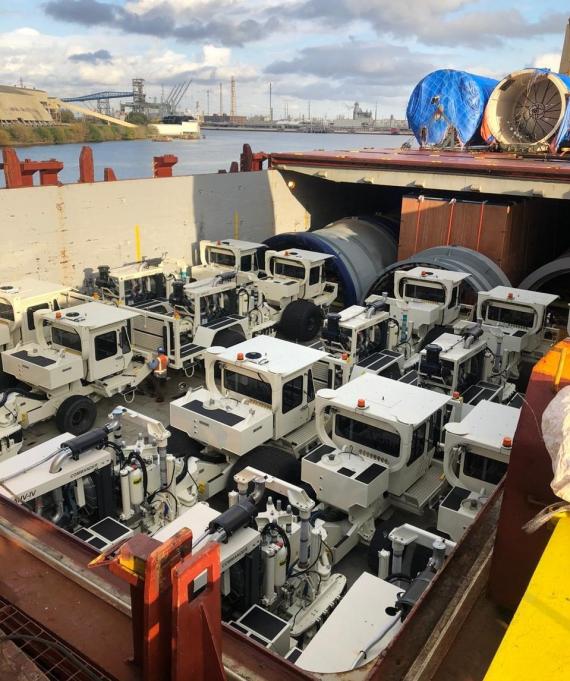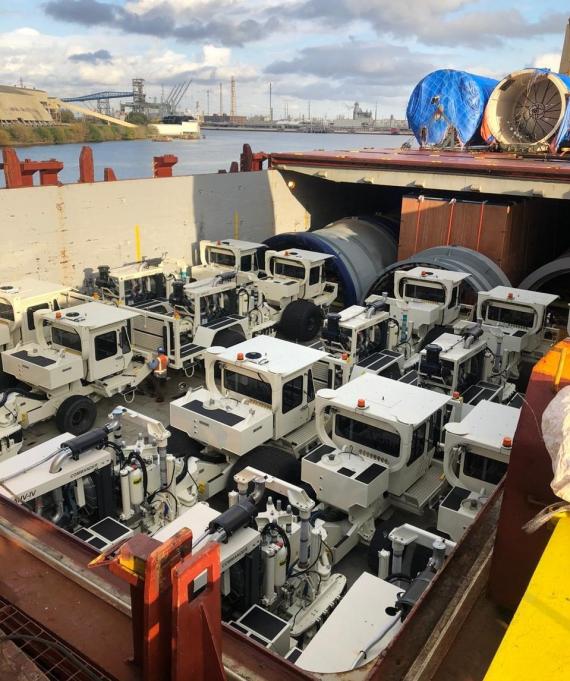 C.H. Robinson have handled and the safe loading and shipping of 24 seismic vibrator vehicles by ocean vessel to Saudi Arabia. Their project logistics experts were onsite at the Port of Houston right up to Christmas Eve 2020 to oversee the operations.
The vehicles measure 10.21 x 3.29 x 3.44m and weigh 30.4mtn each. C.H. Robinson explain; "This type of cargo would usually be transported onto the ocean vessel using a RORO ramp, however the available vessels did not have that option and the equipment was urgently needed by the customer. Instead of pushing the timeline back, we arranged for a part-charter through BBC which allowed the vehicles to be lifted onto the vessel by the ship's crane. The majority of the cargo was loaded and secured in the hold of the ship, but one of the vehicles failed to start and needed to be placed on a MAFI trailer and towed to the ship for loading."
"Ocean logistics was only one aspect of the job and our team also handled the export customs brokerage. The team had to get the original titles validated by US Customs before the shipment was loaded which usually takes a minimum of 72 hours. However, the customer did not have that much time to spare so we managed to liaise and work with local customs to get the cargo released in time and avoid any vessel detention."
The vessel, carrying 2,626cbm and 729.4mtn of the customer's cargo, arrived safely at the Port of Dammam in Saudi Arabia seven weeks later.