C.H. Robinson Facilitates Specialised Shipment of Commodity Processing Tanks
7th February 2018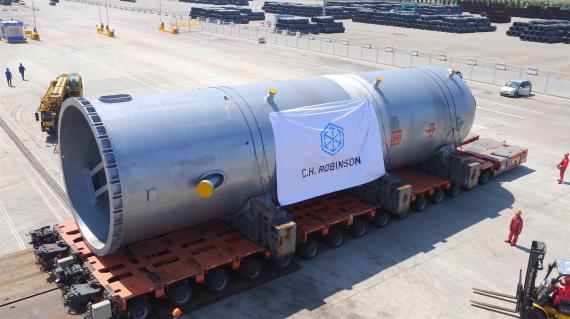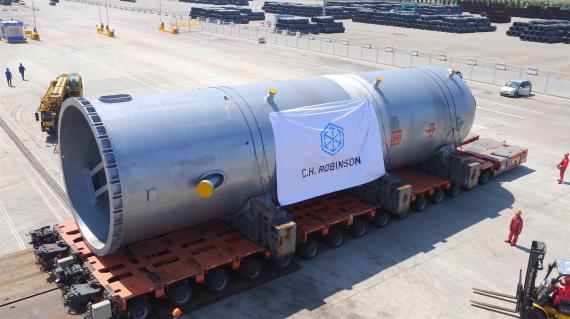 C.H. Robinson Project Logistics recently facilitated a shipment of commodity processing tanks weighing a total of 2,300mtns as pictured in the gallery below.
The pieces were transported by barge to the Bayuquan Terminal in China before trucking to the final destination. A self-propelled modular trailer (SPMT) was used to discharge the cargo from the barge and a modified trailer and cargo bridge was used to handle the cargo from the terminal to the final destination.
C.H. Robinson notes that "... the cargo was the heaviest piece ever transported along the particular stretch of the road with a volume of 6,771cbm and the largest piece measuring 12.4 x 4.6 x 4.6m. Because of its weight and size (the heaviest piece weighing 640mtns), both road and bridge improvements were required in order to move the cargo."
The successful completion of this shipment shows C.H. Robinson's excellent door-to-door delivery capability.