C.H. Robinson Deliver Wind Farm Upgrade in Difficult Conditions
7th May 2019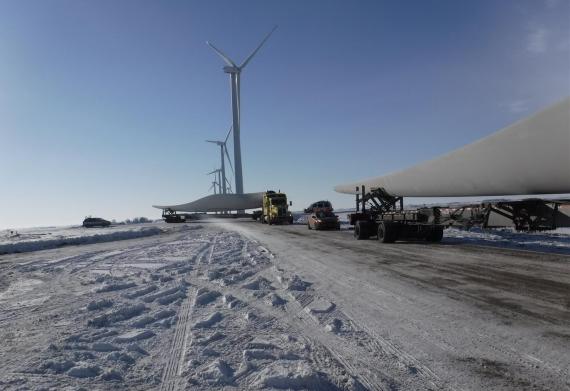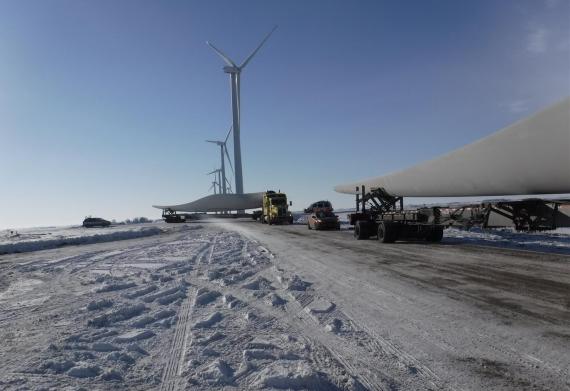 C.H. Robinson Project Logistics have recently shown their wind specialist expertise by delivering components for wind farm upgrade in Iowa.
The components for the upgrade included 66 sets of blades, 13 drive trains, 13 hubs, 2 generator frame loads and 3 oil totes. Altogether, the components weighed 2,445mtns and made up a volume of 83,186cbm.
"The origin locations of the components were at a distance of 514mi and 610mi from the wind farm and the blades alone required 18 trailers with each one needing a tractor and driver and, as required by the Department of Transportation, a private escort for each trip.
Onsite project managers closely coordinated the sequence and volume of the equipment delivery, working with all parties from the loading yard as well as with the engineering, procurement, and construction (EPC) teams at the destination. The sheer volume of the components meant that transporting everything required 226 truckloads and took over two months to deliver.
During the delivery window, one of the primary challenges was the weather. In Iowa, snow, ice, high winds, and extreme cold are all common during the early months of the year. These conditions made it unpleasant to work outside and often caused problems with the equipment that was used to transport the cargo to and around the site."
Through careful planning and experience, C.H. Robinson's project logistics experts overcame the challenges and delivered the client's cargo to the site safely and efficiently.