C.H. Robinson Arranges for Safe Passage of Oversized Equipment
13th May 2022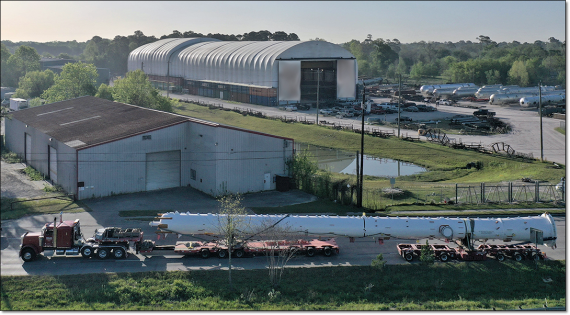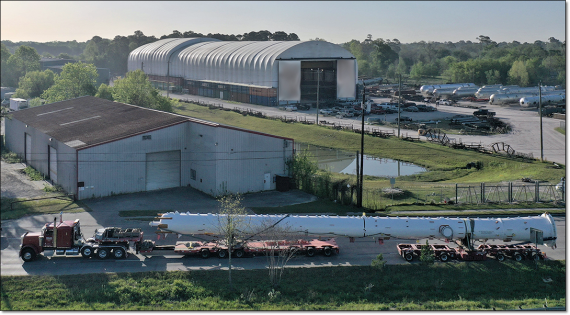 The project logistics team at C.H. Robinson recently arranged the transport of a large extractor, measuring over 35.8 meters long (35.86 x 3.048 x 3.048 meters) and weighing 79.4 metric tons, from fabricator to port in Houston, Texas.
"The move required permitting, safety and route planning which due to the length of the unit, was planned to be as straight as possible."
The extractor was loaded onto an articulating trailer using a mobile gantry crane and arranged to be transported the next day to avoid traffic. That morning, all parties gathered for a safety and planning meeting before the truck and trailer departed the manufacturing facility.
Three motorcycle police escorts stopped the traffic outside of the facility for the truck and trailer to turn onto the road; a procedure which took ten minutes as the trailer had to maneuver a couple times to keep from hopping the curb.
Travelling at speeds of 20-25 mph, the convoy of truck, three police motorcycles, and four service trucks, made the 24-mile journey to the port in about one hour. The next day, using the two vessel cranes in tandem, the extractor was loaded from the trailer into the bottom hold, under deck, of the ocean vessel.
Through every step of the process from the manufacturing facility to delivery at the port, a C.H. Robinson project manager was onsite to ensure our customer's equipment was handled with the utmost care.