BATI Certified by the Maritime Anti-Corruption Network
5th January 2021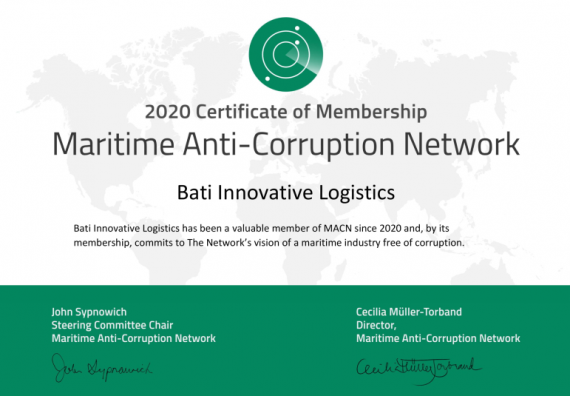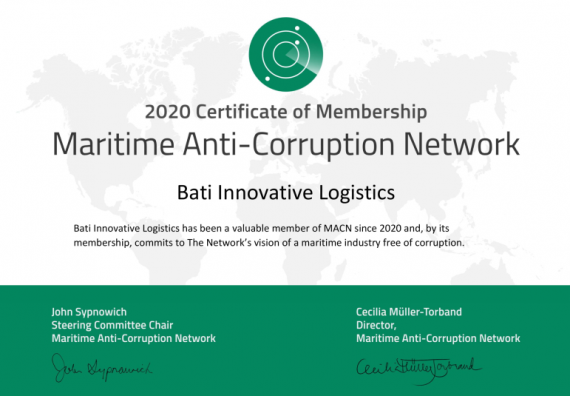 BATI Shipping & Trading are proud to announce they have been certified as members of the MACN (Maritime Anti-Corruption Network).

Business Development Manager, Kaan Aydin comments; "We are very proud to be accepted to MACN and get certified. We have also been named as a ship agent for Rolldock and Dship. For our other certificates, please click here."

Congratulations to BATI on gaining this valuable certification.