Anker Logistica Report their Latest Flexsteel Pipes Shipment
2nd December 2021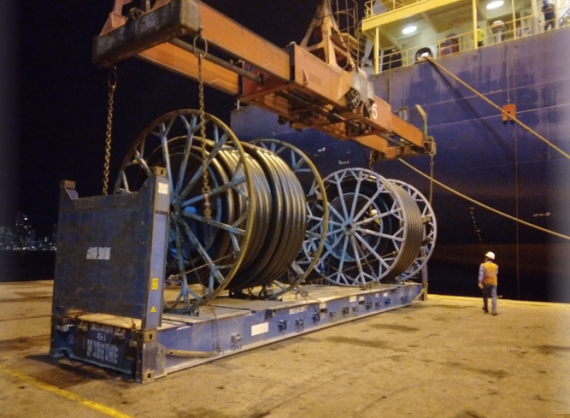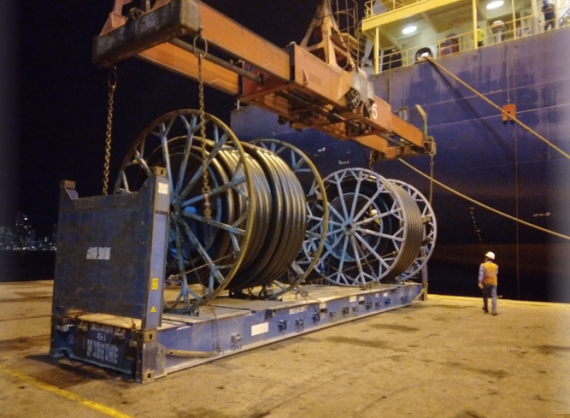 Anker Logistica y Carga (members in Colombia) have been handling flexsteel pipe projects for over 9 years and have developed a truly organised and symbiotic relationship with suppliers, local truckers, terminals and carriers.
Their latest flexsteel pipes shipment had some new challenges but Anker met them all with professional solutions. Andrea Manrique at Anker explains; "For this shipment, delays and inconvenience from the trucking situation in the USA meant we had to transport the coils with a different carrier than usual for the available schedules and transit times. However, with good cooperation and assistance from all parties, the shipping eventually ran smoothly."
Once the cargo arrived in Colombia, Anker had coordinated with different terminals to arrange the unloading process, schedules and timings, personnel and all cranes and equipment to make the direct unloading onto trucks. After the customs procedures were completed, the cargo was transported to the final destination. Andrea continues; "As the coils were taller than the height allowed on Colombian highways, we had to carefully calculate the route to safely deliver the shipment."
Good cooperation & coordination, high quality communication and excellent customer service from Anker Logistica y Carga resulted in another successful project.
Please click the gallery below for photos of the shipment.