Al Bader Shipping Expertly Handles 3 Crawler Cranes
5th November 2019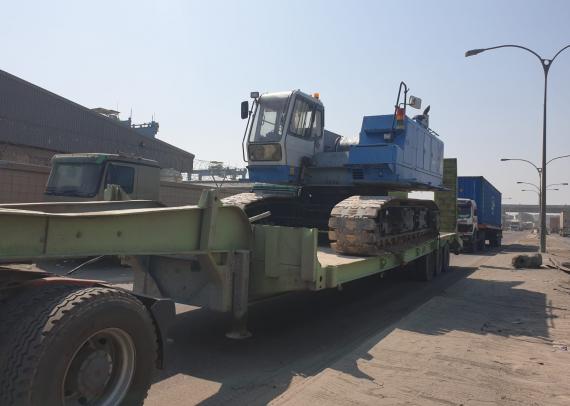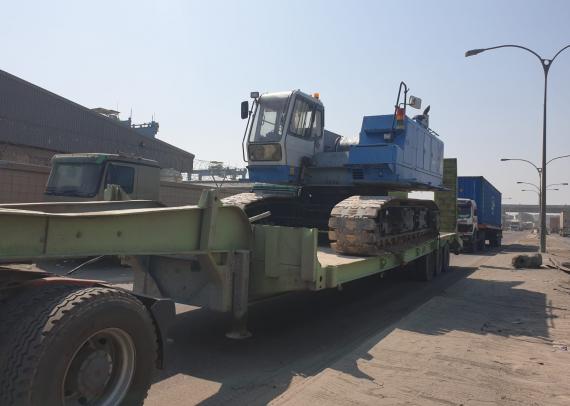 Members in Kuwait, Al Bader Shipping Company (ABSC) recently showed their expertise as a reliable project handler in the country by managing a challenging but successful export ocean shipment of three crawler cranes and their parts to Singapore.
1 x Kobelco Crawler Crane (CKE600)
2 x Hitachi Crawler Cranes (SCX700)
Despite the large dimensions of the cargo and an aggregate weight of 120tns, the experienced project cargo specialist team at Al- Bader Shipping engaged in a detailed survey of the cargo at site, proposed different logistics solutions to the customer, planned for the best fit solutions and executed the transportation of the three cranes within a week. The week was inclusive of all custom formalities, transportation of the cranes from the site to the port on low-bed trailers and cross-stuffing to MAFI trailers to move them on to a RORO vessel before sailing to Singapore.
The Business & Projects Development Division of Al Bader Shipping was responsible for the entire project movement and explain that due to the weather conditions not being favourable, the loading took slightly longer than usual but it didn't hamper their determination to keep going, ensuring that the cargo was on-board and that the vessel sailed as per the schedule.
"We are looking forward to assisting our PCN partners on any project cargo or heavy lift requirements from Kuwait to anywhere in the world and vice versa."