2013 Annual Summit in Bangkok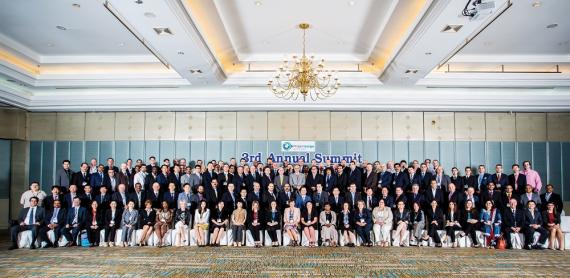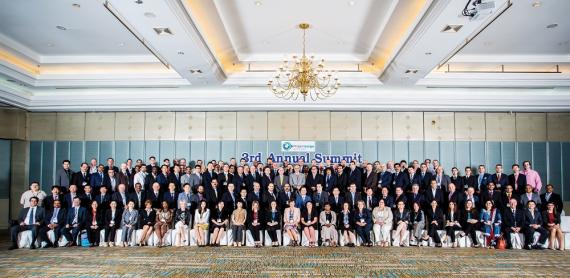 Our 3rd Annual Summit took place from 17-19 November 2013 at the Imperial Queen's Park Hotel in Bangkok.
Our first chance to meet was on Sunday afternoon during our Team Building session, which proved to be the perfect chance for old friends to meet and new friends to be made. A series of fun games provided both entertainment and a chance for us to bond! I am sure we would all agree that the last game produced the most laughter! Thanks to everyone for being such great sports and for making it an afternoon to remember. See photos.
The winning team were presented with their PCN Gold Medals during the Gala Dinner which started with a Welcome Reception and then guests settled down at their tables for a Thai banquet. During the evening we were entertained by a Thai band, dancers, sword fighting, Thai boxing and a puppet show. The evening finished, as always, with some dancing. See photos.
The meeting officially began on Monday morning with an update from the PCN Head Office and Members then took part in over 1550 x 1-2-1 meeting sessions over the 2 days. On Monday evening we shared dinner together and watched the Siam Niramit show, a fantastic spectacle with colourful scenery, beautiful costumes and lots of surprises. Unfortunately no cameras were allowed into the show, but for those who attended it will forever be in our minds. See photos.
PCN President, Rachel Humphrey said "It was truly a wonderful meeting of wonderful people and as a photo says a thousand words, I will leave you to look at the photos, which I feel clearly show that we are all working together within the spirit of PCN. It is truly wonderful to see so many smiles."
Below are a few photos from the event but you can view the full collections here: Team Building, Gala Dinner, Meeting Room.