2012 Annual Summit in Chennai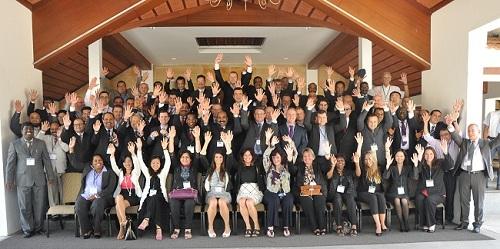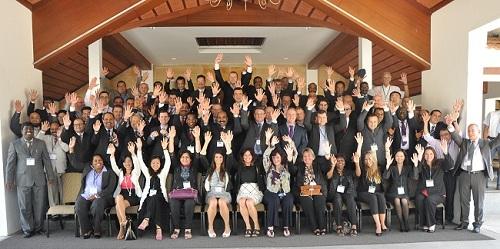 Over 80 C.E.O.'s and Senior Managers from 49 countries flew to Chennai in India to attend our 2nd Annual Summit from 19-20 November 2012.
The heavy lift and project cargo specialists took part in over 850 individual 1-2-1 meetings over the 2 day gathering.
Feedback received was that the gathering was a pivotal event in the growth of PCN and the meeting secured much business and friendship within our close group.
The photo pictured on the right symbolises what we experienced together, as a global family of specialists over the 2 day event.
Below are a few photos from the event but you can view the full collections here: Team Building, Gala Dinner, Meeting Room.
"Since Hacklin Logistics joined PCN, we feel very confident that we have found a unique platform with project experts around the globe who understand the competitive environment we all work in. Most importantly, PCN Members respect that results will be achieved by working long term and with dedicated people with similar objectives. The PCN network enables true project cargo specialists to connect and find fruitful business opportunities." Marianne Blechingberg, Director, Oy Hacklin Logistics, Finland