2024 Annual Summit in Cyprus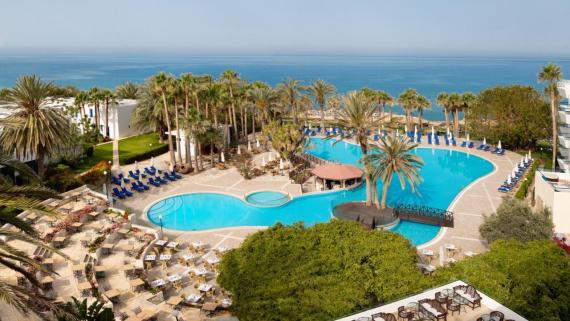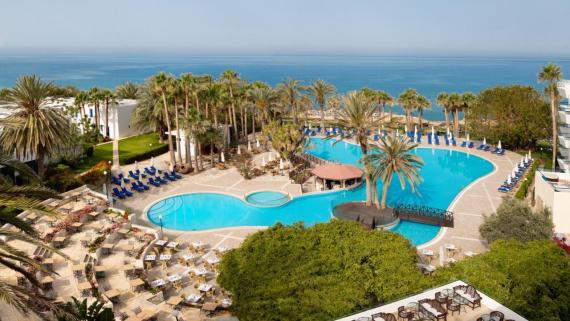 We are delighted to announce that our 13th Annual Summit will be held from 6-8 October 2024 at Azia Resort & Spa in Paphos, Cyprus.
Meeting face-to-face and building closer relationships (and friendships) is a valuable tool in forwarding, which shouldn't be underestimated. Knowing who you are speaking to automatically builds confidence. See our photo albums.
Our gathering significantly saves our Members valuable time away from their offices and reduces substantial travel expenses by facilitating P2P meetings in a single location.
Cyprus is a fabulous location for our international event as it is a crossroads for three continents (Europe, Asia, and Africa) … and where the ancient world meets contemporary Western culture. The island's airports handle flights to/from over 100 destinations with airlines constantly expanding their reach. Our meeting venue is just 20 minutes from Paphos Airport and 90 minutes from Larnaca Airport.
The capital city of ancient Cyprus, Paphos, is on UNESCO's Cultural Heritage List and is famous for its natural beauty.
Our gathering promises to be a fantastic experience with non-stop fun and evenings filled with live outdoor shows with a stage set beneath the stars, featuring themed performances and light displays that complement the music.
1-2-1 Meetings
Delegates can pre-arrange 1-2-1 meetings before arrival and our online system has thought of everything so our delegates will be fully prepared with all the necessary information including an easy-to-read schedule for mobile devices. See example. Additionally, as the system is 'live', delegates can book new meetings during the event if an existing one is unable to go ahead for any reason – maximising your time and ensuring that you get a chance to meet as many companies as possible.
Our event includes 2 evenings of fun including open bars, delicious Cypriot food, and exciting entertainment!
To register your place, please log-in to our Meeting Hub (from 2 January 2024).