Star Shipping Provide Offloading, Erection & Installation Solutions at Project Site
9th November 2021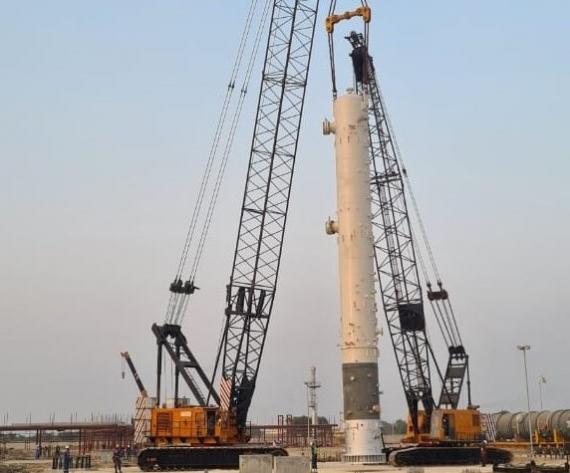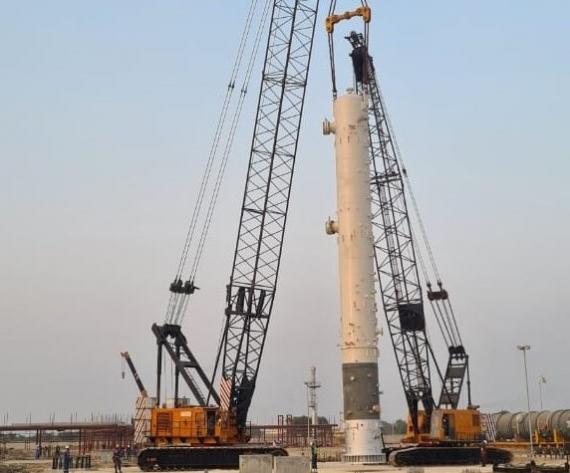 Star Shipping Pakistan, along with their local partner, have provided offloading, erection and installation services of a huge OOG piece, weighing 150tn, at the project site in Daharki.

The scope of work included offloading the over-dimensional vessel, erection of the piece using 2 heavy crawler cranes (a 450tn American Hoist 11320 and 150tn Sumitomo) and installation onto the foundations.

The job was handled safely and successfully and within the required lead time.

"Star Shipping is one of the prime project logistics and engineering solution providers in Pakistan, offering the safest multimodal transportation of heavy lift cargo as well as the provision of heavy-duty crawler cranes and erection facilities at job-sites with equipment and professional workforces."