CSS Report Another Delivery for Ongoing MEW Project
24th December 2020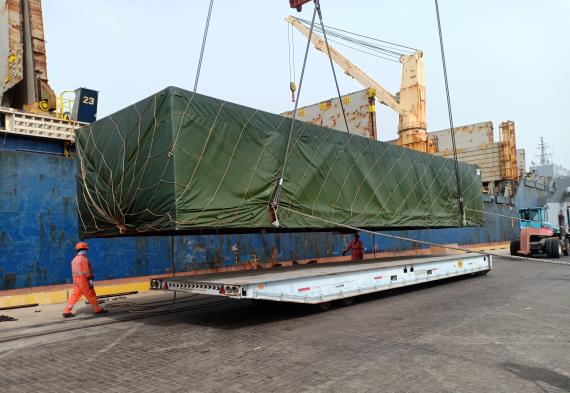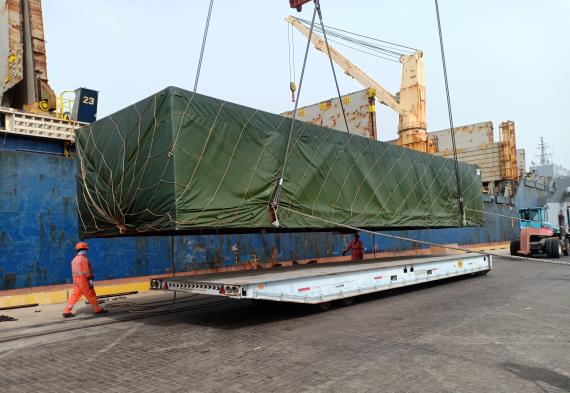 Consolidated Shipping Services (CSS) are pleased to report the latest shipment of their ongoing project for a MEW Power & Desalination Plant in Bahrain.
This load was received at the APM terminals again and totalled 1,758tn (5,385ft) of heavy lift and over-dimensional cargo from various origins. The scope of work handled by CSS included:
Receiving of project cargo under hooks at Bahrain KBSP Port;
Movement to port storage & placing the heavy lift cargo on stools;
Customs clearance;
Police & Ministry clearance;
Transport to site.
Thiyagarajan Vadivelu at CSS Bahrain says "The biggest challenge faced was the receiving and transportation of two pieces of oversized cargo at 845 x 690 x 415 (35tn) and 832 x 510 x 600 (83.7tn). With the full support of the port and our technical crew, we were able to conclude the delivery successfully and safely."
"All these shipments were handled and executed in a timely manner and we are delighted that the operations went completely accordingly to the detailed planning. We look forward to the same team effort for the forthcoming vessels!"
Please also see the links below for details of the previous shipments handled by CSS for this ongoing project and for any queries, please contact info@cssbahrain.com or projects@cssbahrain.com.